Oakley, Born 2017
Woodchuck/Groundhog
(Marmota Monax)
Groundhog Fun Facts
Master burrowers create complex homes with "pantry","bathroom" and sleeping chambers. They can be 6′ deep by 20′ wide.
Powerful paws can dig up to 600 lb of dirt/day.
Prime Real Estate – lots of other animals use their burrows including rabbits, opossums, foxes and raccoons.
Hibernate during winter with their body temperature as low as 37 degrees F and heart rate down to 5 bpm.
Oakley's Story
Due to an injury sustained, due being hit by a car, Oakley has hip/mobility difficulties.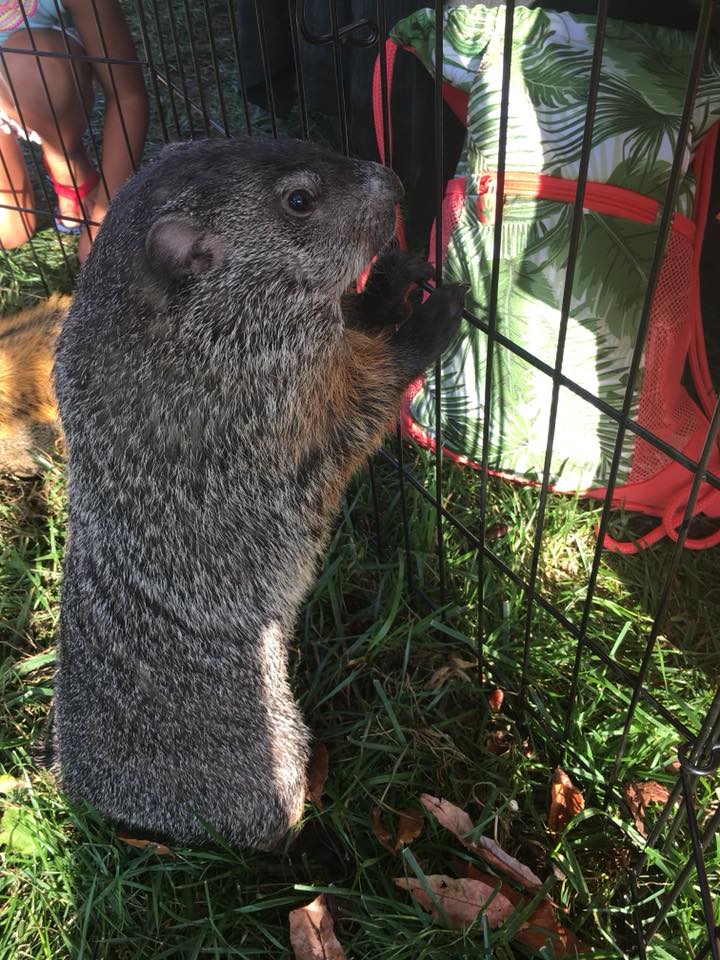 Want to donate for Oakley?
Unsalted Almonds (his favorite treat!)
Craisins
Grocery Store Gift Cards (for lots of fresh veggies!)